Theme Rooms with Murals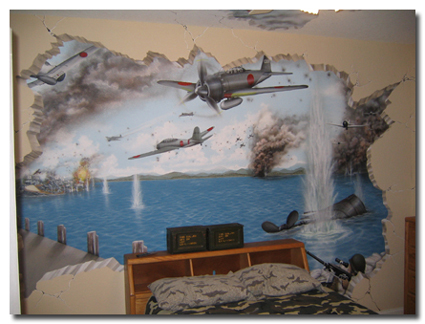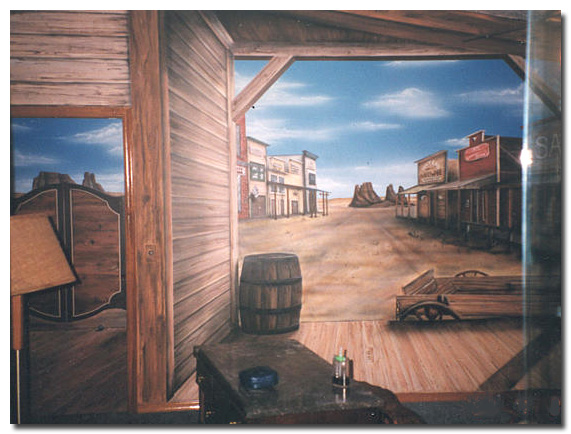 "Wild West Mural"
Creative Kids Rooms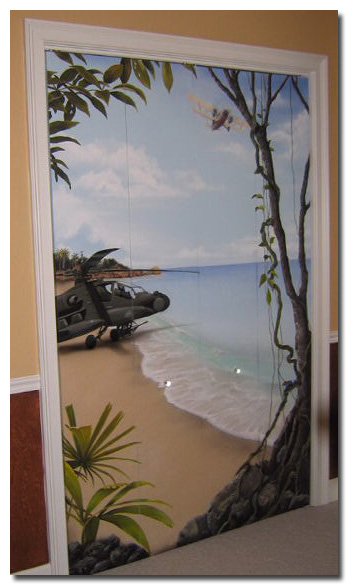 Children's Rooms with Murals
Art Effects "Paints Your Imagination" within all our murals!
Using techniques in trompe l'oeil and faux finishing Art Effects can create hand painted wall murals that will make an impact on whoever enters a room. Follow the link below to see many of Art Effects' painted murals using trompe l'oeil,
faux finishes with unique effects
and other illusions with art.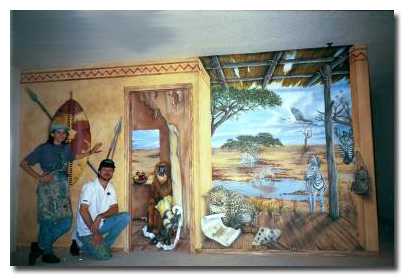 Follow this link to view the step by step process of The African Mural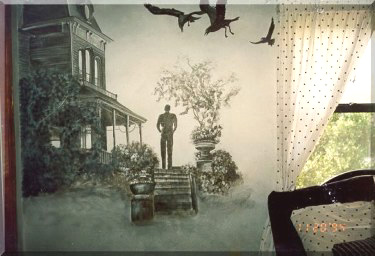 The Rear Window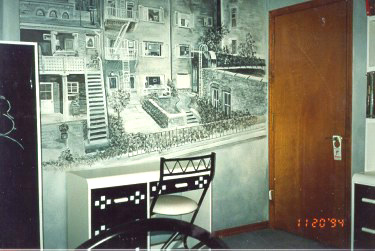 Norman Bates and Psycho