Hand Painted Furniture by Art Effects...
Custom designed and painted furniture created by Art Effects. This is where you will find Hand Painted Furniture created using techniques in trompe l'oeil and faux finishing. Welcome to Art Effects' where "Painting Your Imagination" is one of our goals. In the following examples of our custom painted furniture, you will see how we use our skills and techniques with trompe l'oeil, murals and faux finishing to create unique and imaginative additions with painted furniture for any room.
Custom Designed Furniture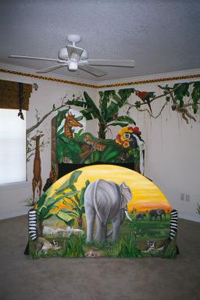 Castles In The Air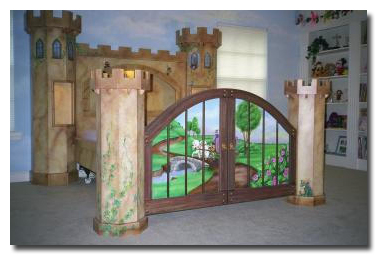 "Hand Painted and custom made Castle Bed"
"Castles In The Air"..."An Unrealistic Scheme Yet to Be Realized"
To DayDream!

T Shirts designed
for the Decorative Artist
Get Fauxed
They're Here!